954-438-8222/305-945-7737/800-423-5901
|
info@scaranofuneralhome.com
|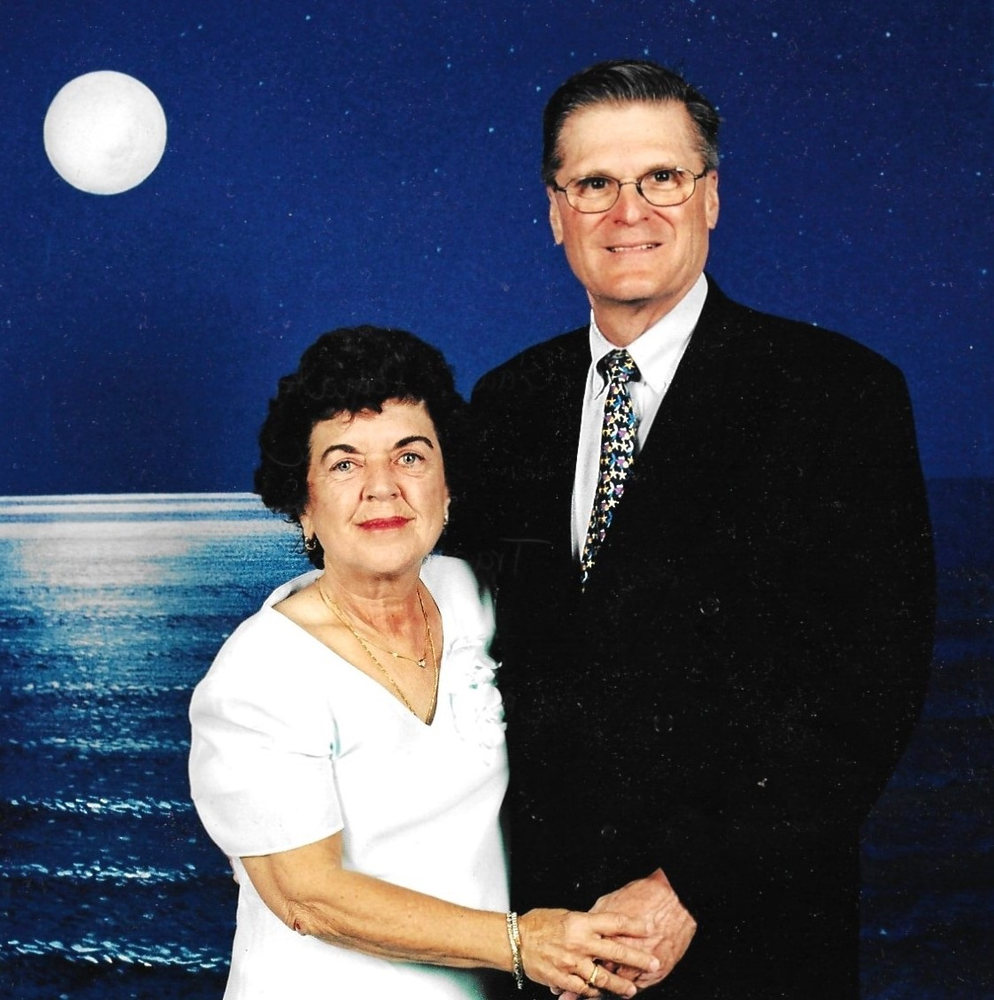 Obituary of Gary David Genaw
Gary David Genaw, 74 of Coral Springs passed away Sunday August 9, 2020 in Weston, Florida. Born May 19, 1946. Private cremation. Arrangements by Joseph A. Scarano Pines Memorial Chapel, 9000 Pines Blvd, Pembroke Pines, Florida 33024 954-438-8222 Gary David Genaw, Sr. age 74 of Coral Springs, Fl, was received in Heaven on August 9, 2020. Gary was bornon May 19,1946 in Detroit Michigan to David and Genevieve. He is predeceased by his father and by his wife Francisca "Paquita" Genaw. Gary is lovingly remembered by his mother Genevieve Mulligan; his children Mariadel Pilar and Christopher Fierros of Coral Springs, FL; Gary and Jennifer Genaw of Amarillo, Texas; and Denise Hale of Clifton Park, NY; his brothers, sisters and cousin, Gale (Carl), David (Sheila), Ann (David), Sharilyn (Dave), Nancy (Walter); and by his grandsons, Thomas, Conner, Alexander, and Logan; and sister-in-law Maria Del Carmen. He also is also remembered by his aunt and uncle Duve, many cousins, nieces, nephews and dear friends.Gary was a man who believed in a God who nurtured and supported him from an early age. Daily Mass and Communion gave him the sustenance to work hard, have a plan and trust that God would help him adjust his vision when the plan needed to be expanded or curtailed. His daily prayer time kept him on target with the needs of others family, friends, fellow workers, and society.As a young man he proved to be faithful to God and country. Gary joined the Air Force in July of 1964. In 1965 he was stationed in El Frasno, Spain where he would meet the love of his life, Paquita. They were married in December of 1966 in Zaragoza, Spain. His life was never the same. Love and devotion took on a new meaning, one that lasted throughout their lifetimes. They were a match made in heaven with his work ethic andher energy, creativity and social skills. As newlyweds, they moved back to Detroit, Michigan and then on to Arizona where he continued his electrical power studies at Davis–Monthan Air Force Base. Gary continued to serve his country honorably as a decorated Sergeant of the Strategic Reconnaissance Squadron during active duty in Da Nang, Vietnam, where his service was recognized by the Air Force for his character, deeds of valor, and heroic conduct. Gary began his civilian career in 1968 with Michigan Bell Telephone Company in Detroit, Michigan climbing telephone poles and responding to service calls to repair phone lines. He earned his B.A. on the G.I. Bill, at night after work, while raising a young family. His career continued with AT&T in the Electrical/Electronic Consumer Products and Construction Markets. In 1982 he joined American Bell, AT&T's International Operation, as a consultant to the Puerto Rico Telephone company. Gary continued his international career firstworking in Mexico then in 1986 as Managing Director of AT&T España, S.A. As Deputy Manager for AT&T Europe with responsibility for Spain and Portugal, he continued his education earning his Master's Degree in Marketing. He continued as Director of Planning for International Business and Venture Development in AT&T Consumer Products. While in Europe, Gary lectured on international business at American University, the European Management Association, and the American Club of Madrid, and was a contributor to The Economist magazine. He later became an executive for AT&T's Consumer Products Division as Managing Director for the Americas Strategic Business Unit to oversee efforts in Canada, Mexico, the Caribbean and Central and South America. Upon his retirement from AT&T in 1998 he became Vice President of Business Operations at ICO Global Communications. He ended his professional career in 2001 as Vice President of Planning and Logistics for Direct TV Latin America. His work ethic was tireless and in each of the countries where he worked, he immersed himself with the knowledge of their politics, language, and culture. He saw the beauty and talent of each country. His travels and work ethic bore much fruit for the companies he worked for and for the Genaw family as well. In one of the many articles about his distinguished career, he is quoted as saying "Understanding comes from getting on a plane and getting down to the grass roots level. You have to walk through the streets, look in the store windows, talk to the retailers and government officials, and visit the embassies…you have to do the footwork". Page 1 of 2 His travels over the years, dedication to hard work, and deep personal connections led him to meet many incredible people, leaving a remarkable impression upon those he worked with throughout the years. He is fondly remembered by his peers for his sincerity, competence, and his great sense of humor.Gary's success was shared by the whole family who grew from the experiences of being a tight family that learned to adapt and enjoy friends from all over the world. As a family they opened their home and hearts to many dear friends and loved ones, and especially enjoyed visits from family when they lived overseas. Gary enjoyed family vacations, taking his young family on camping trips, adventures in the Caribbean islands, later throughout Europe, and Egypt. Gary and Paquita relied on one another, respected each other and always sought what were best for their children and each other. This was best exemplified by Gary's devotion to Paquita's care during her illnesses. Gary never wavered in his faith during these times but delved more deeply in becoming a caregiver and now the comforter at times of illness. He sought the best care that could be given.He appreciated those who helped in the medical field and marveled at all the comfort they provided to Paquita in her final days. Of all the travelling and places he went in the world, he held firm that the best trip of his life was when the trip to Spain he had originally planned as the 50th anniversary celebration with Paquita, became a family trip to honor her memory. Rather than cancelling the trip, he took his children and their families to Spain so that their grandchildren could see where Gary saw Paquita for the first time (the plaza in front of the church in El Frasno), the church where they were married (San Valero in Zaragoza), to meet their Spanish relatives, and of course to visit some amazing castles. As dedicated as Gary was to his career, he was even more committed to being a husband, father, grandfather, or "Yayo", as he was affectionately called by his grandsons. He celebrated the gifts and talents of each one of his grandsons. During the early years of his retirement Gary and Paquita would drive across the country from their home in Florida to Georgia then to Virginia and on to Texas visit their children and grandsons multiple times a year. When the grandchildren came for a visit, a stop at Jaxson's ice-cream parlor was always something to look forward to. Gary was generous throughout his life continuing to help those who met misfortune. He was selfless with his time after his retirement. As a 4th degree Knight, he volunteered tirelessly for the Knights of Columbus to raise funds for the local parish school and priest in the seminary. He prepared fun and engaging presentations for the elderly at the Southwest Focal Point. He would often fill the largest room with those who were waiting to notonly learn about what he was presenting, but also eager to share their own life stories with Gary as he would genuinely listen and cherish the time he had with them. With a gentle nudge from Paquita his compelling entry earned Southwest Focal Point a month's long ice-cream party from Eddy's Ice-cream. Gary also donated his time and skills to the Schott Communities, served as Election Clerk for many election cycles, volunteered as Golf Marshall for several PGA Charity events, where he would always make an effort to get autographs for his grandsons. Gary continued his dedication to sharing his time, talent, and skills with charitable organizations until he was no longer able due to the onset of Alzheimer's in 2017. Even as the Alzheimer's advanced, he sought to be useful and participated in discussion groups, outings and various activities. The ice-cream socials along with the Rosary Prayer group were his favorites. Gary was an avid sports fan; most of all Baseball had a special meaning for him. His fondest memory as a veryyoung boy was going to his first baseball game with his grandfather at Tiger Stadium in Detroit. He often described the awe of seeing the baseball field emerge into his vision as his grandfather held his hand while they made their way into the stadium. He reminisced about playing catch with his brother David as they both started playing on youth teams. Gary enjoyed talking with his mother, Genevieve about the latest ball games, especially the Detroit Tigers. At his leisure he was never far from a Detroit Tigers baseball hat. A hat he proudlywore while attending the Baseball Hall of Fame induction ceremony at Cooperstown for some of his all-time favorite Detroit Tiger players. The family will post date and time of services shortly. Following the funeral mass, Gary will be laid to rest at theSouth Florida National Cemetery at 6501 SR-7, Lake Worth, FL 33449.In lieu of flowers, memorial donations may be made to the Gary's Tribute Page Alzheimer's Association.
Share Your Memory of
Gary
954-438-8222/305-945-7737/800-423-5901
info@scaranofuneralhome.com
Joseph A Scarano
Pines Memorial Chapel
9000 Pines Boulevard
Pembroke Pines, Florida 33024
​(MAIN OFFICE)
954-438-8222 / 305-945-7737 / 800 423-5901
Pembroke Pines/Miramar/Hollywood/Cooper City / Davie /SW Ranches/Miami Lakes /Hialeah /West Park
​OWNER: JOSEPH A. SCARANO
Joseph A Scarano
Presidential Circle Memorial Chapel
4351 Hollywood Boulevard
Hollywood, Florida 33021
954-438-8222 / 800-423-5901
1 mile west of 95 on right NE corner of N 44 Ave
Greater Hollywood / Hallandale Beach/ Aventura/Greater Miami/ Dania Beach
​OWNER: JOSEPH A. SCARANO
Joseph A Scarano
Stirling Memorial Chapel
6970 Stirling Road
Davie Hollywood Florida 33024
For GPS directions use
6300 Stirling Road, Davie Fl. 33314
954-438-8222 / 800-423-5901
Davie/Plantation/ Greater Hollywood/ Dania Beach
​OWNER: JOSEPH A. SCARANO
Scarano Robert Greaver Funeral Home

Scarano Asian Funeral Home

Scarano Eternal Light Funeral Home

Scarano Funeraria
El Mar Caribe
Scarano Funeraria Rosario Rivera

Hospice Cremations By Scarano

Traditional Funeral with casket,
Visitation followed by burial, entombment or ship-out
Traditional Funeral with visitation , rental casket and cremation
Celebration of Life Memorial Service and cremation (without decedent present)
Graveside Service with casket ( no viewing) ceremony at cemetery
Direct Cremation (non-funeral) ( non-ceremony)
Direct Burial with casket ( no viewing ) (no ceremony)
Price is Key . For information call 954-438-8222
PRE-NEED 0R AT-NEED SAME PRICE !