954-438-8222/305-945-7737/800-423-5901
|
|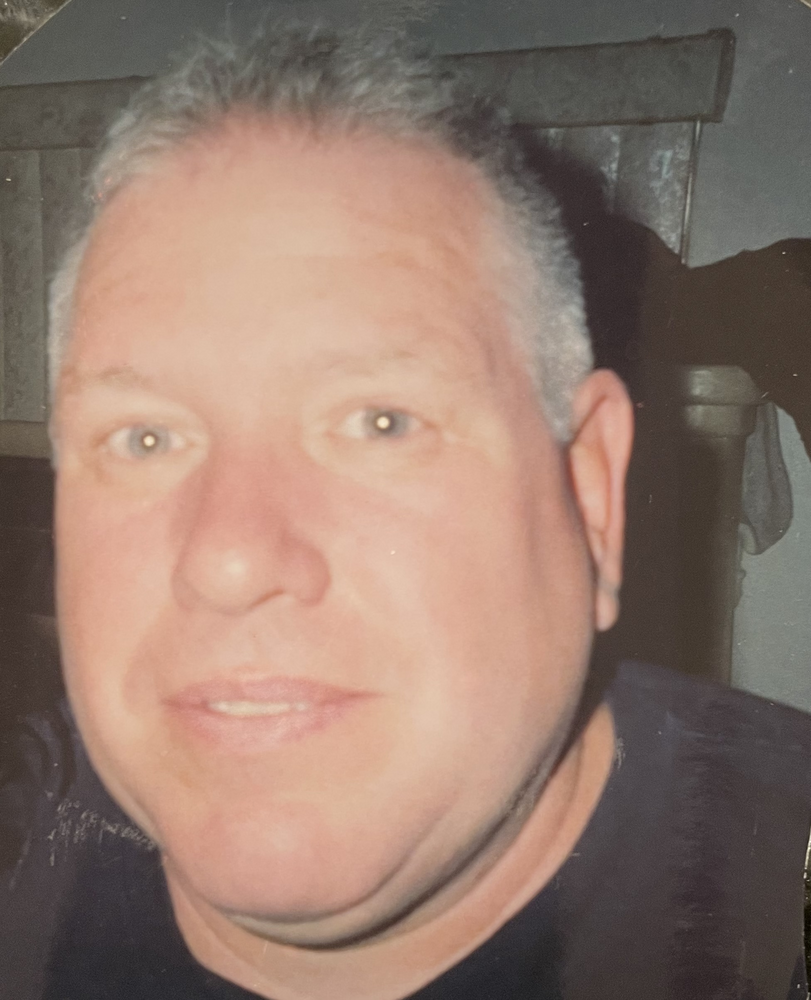 Obituary of George Francis Bolen, Jr.
Remembrance George Francis Bolen, Jr., son of George and Grace Bolen, was born in Orange, New Jersey, on January 7, 1957. After graduating from high school and briefly attending college, George worked for a few years in his hometown before moving to South Florida, where he lived for the remainder of his natural life. George had a love for medicine and actually began the pathway to becoming a physician. After a debilitating accident which caused him to remain in a coma for several weeks, George said the textbooks were too "mushy" and decided to change his career path. He took great pride in the true American spirit of hard work and self-dependence. He did not expect anyone to take care of him and was very impatient with laziness. He worked hard to provide for his family and his outlook was always to spend wisely, prepare for the future, and live frugally, enjoying the simple things in life. George's workplaces included Publix, Frito Lay, A car dealership, and Miami-Dade Transit Authority, his last job before he retired last December. In his spare time, George loved to tinker with his remote-controlled and collectible boxcars. He enjoyed caring for his outdoor Koi pond and indoor aquariums filled with beautiful exotic fish. He also loved to cook and try new dishes and loved his Jamaican food! George enjoyed Westerns, and there was nothing to him like a Hallmark movie. He also liked Country Music, and in his head, he would travel the world, savoring the company of his two whiskey friends, "Jack & Ginger". Most recently, he began embracing Gospel music more and more, and every Sunday, he and Nesia spent the morning listening and enjoying quiet meditation and worship. George loved family. He enjoyed the company of everyone and never ran short of stories to keep them entertained. He had a wicked sense of humor. He would tell the craziest jokes which would have everyone howling until their sides hurt, with not even a crack of a smile on his face. "Curious George", as he liked to call himself, would make up stories and hook you with incredible tales, until you get to the end of the account, only to find out that it was all made up. George was larger than life, bigger than the moon, and had the personality to match his shenanigans. He would always say, "Here comes Goooorgie, the greatest man that ever lived!" George was told by his doctor to lose some weight. The doctor advised him to get a bicycle and ride around the block, which he did. However, to everyone's surprise, it was a motorized one! He said he when he rode it, he felt like a twelve-year-old kid again, and he would go for joyrides up and down the block as if he really was a twelve-year-old. Nesia would just shake her head and quietly wait on the porch with the first aid kit…just in case. George fell in love with gardening, watching Nesia putz around in the backyard. But he didn't have the time and patience to wait for plants to grow and bear fruit. So George did what George does best; he went to Walmart and bought fake flowers, which he joyfully watered every day, enjoying their permanent blooms that he didn't have to work too hard to maintain. After Nesia's beloved doggie-child Tigger died, George bought a fake dog and placed it in the garden. He visited that dog daily. He didn't have to feed Nesia's new dog, didn't have to give him a bath, nor take him to the vet. Most of all, he didn't have to share Nesia's attention with the new pooch, and that was just fine by him. On Wednesday, March 23, 2022, George departed this earthly life, just the way he lived. He always said he didn't want to suffer, and he didn't want people fussing over him. So he slipped away quietly in his sleep, joining His Master on the other side of this life. George Bolen, "the greatest man who ever lived" will be missed by many: the Love-of-his-life Nesia, his children Elaine and Angello, and his grandchildren Adrian, Alani, Noah, Olivia, Elijah, and Shania, among a host of brothers and sisters and many friends he made along his life's journey. Enjoy your eternal rest, Gooorgie Bolen. Please keep the Bolen, Jr. family in your prayers. The Joseph A. Scarano Pines Memorial Chapel is Honored to assist the Bolen, Jr. family with the arrangements.
Celebration of Life Memorial Chapel
10:00 am - 12:00 pm
Friday, April 1, 2022
Joseph A. Scarano Pines Memorial Chapel
9000 Pines Boulevard
Pembroke Pines, Florida, United States
(954) 438-8222
Share Your Memory of
George
954-438-8222/305-945-7737/800-423-5901
Joseph A Scarano
Pines Memorial Chapel
9000 Pines Boulevard
Pembroke Pines, Florida 33024

Joseph A. Scarano Owner/Funeral Director
​(MAIN OFFICE)
954-438-8222
Chapels available in all Communities

Joseph A Scarano
Presidential Circle Memorial Chapel
4351 Hollywood Boulevard
Hollywood, Florida 33021
Joseph A. Scarano Owner/Funeral Director

954-438-8222
Chapels available in all Communities

Joseph A Scarano
Stirling Memorial Chapel
6970 Stirling Road
Davie Hollywood Florida 33024
Joseph A. Scarano Owner/Funeral Director
954-438-822223
Chapel available in all Communities
Funeraria Scarano Rosario Rivera
Funeraria Scarano
El Mar Caribe
International Funeral and Cremation Services
Scarano Robert Greaver Funeral Home
Hospice Cremation By Scarano
Scarano Asian Funeral Home
Traditional Funeral with casket,
Visitation followed by burial, entombment or ship-out
Traditional Funeral with visitation , rental casket and cremation
Celebration of Life Memorial Service and cremation (without decedent present)
Graveside Service with casket ( no viewing) ceremony at cemetery
Direct Cremation (non-funeral) ( non-ceremony)
Direct Burial with casket ( no viewing ) (no ceremony)
Price is Key . For information call 954-438-8222
PRE-NEED 0R AT-NEED SAME PRICE !