954-438-8222/305-945-7737/800-423-5901
|
|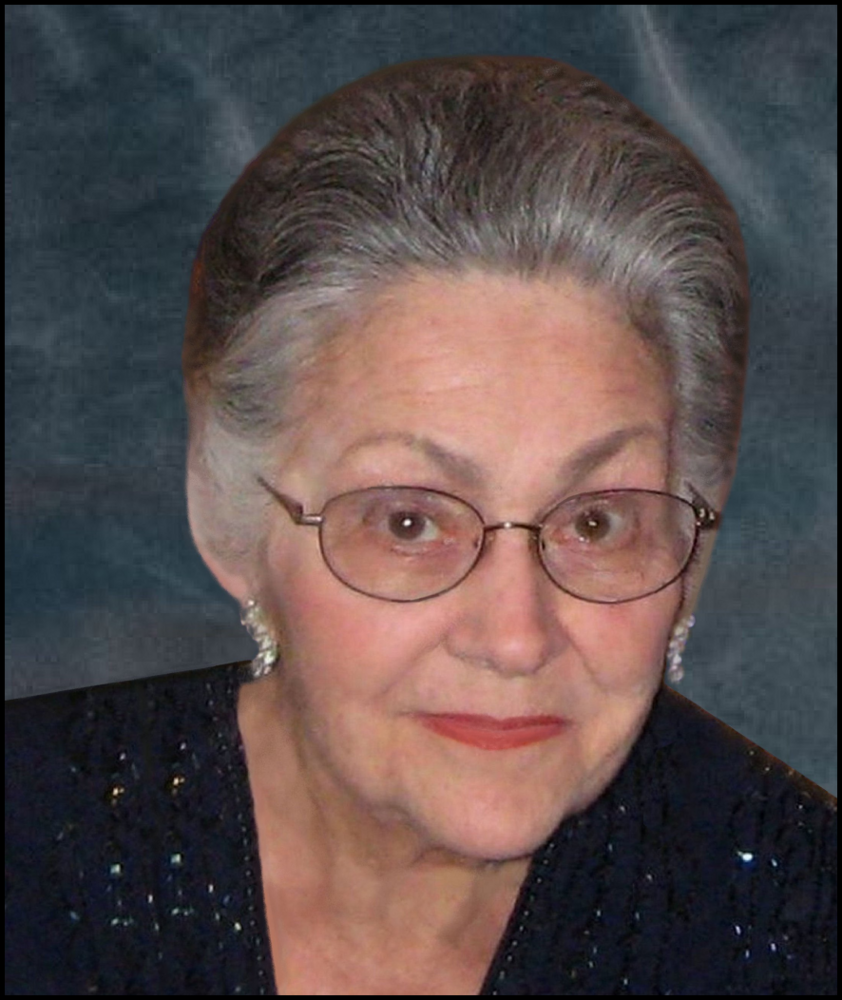 Obituary of America Khaleel
Please share a memory of America to include in a keepsake book for family and friends.
In Loving Memory of America Alvarez Khaleel. America Alvarez Khaleel peacefully passed away on Friday, September 9, 2022, at the age of 92, in her home. She was surrounded by her daughter, Maria Khaleel, and members of her church family. She was predeceased by her beloved husband, Albert, her dear son, Mario, and her parents Juan & Caridad Alvarez. She was the cherished mother of Maria Khaleel, and Soraya Nobles (Khaleel) and devoted grandmother of Bryanna Caponigro, the apple of her eye. America will be greatly missed and fondly remembered by her immediate family, many nieces and nephews around the world, and her church family. America had placed her faith in Jesus Christ as her Lord and Savior, and lived daily for Him. She held firmly to the hope of eternal life, and the promise of 1 Corinthians 5:8, "Yes, we are fully confident, and we would rather be away from these earthly bodies, for then we will be at home with the Lord." She is at home with her Lord, free from all sickness and suffering, and those of us who have also trusted Christ, have the confident hope that we will one day be together again for all eternity, in the Lord's presence. Her viewing will be held on Friday, September 23 from 6pm to 9pm, at Scarano's Funeral Home, 9000 Pines Blvd, Pembroke Pines, Fl 323024. Her Celebration of Life Service will be held on Saturday, September 24 at 9:30am, at her church home of 31 years, New Life Assembly of God, 7885 Pines Blvd, Pembroke Pines, Fl 33024. The interment will follow at Vista Memorial Gardens, 14200 NW 57th Ave, Miami Lakes, FL 33014. Please keep the Khaleel family in your prayers. The Joseph A. Scarano Pines Memorial Chapel is Honored to assist the Khaleel family with the arrangements. 954-438-8222
Share Your Memory of
America
954-438-8222/305-945-7737/800-423-5901
Joseph A Scarano
Pines Memorial Chapel
9000 Pines Boulevard
Pembroke Pines, Florida 33024
Joseph A. Scarano Owner/Funeral Director
​(MAIN OFFICE)
954-438-8222
Services available in all Communities
Joseph A Scarano
Presidential Circle Memorial Chapel
4351 Hollywood Boulevard
Hollywood, Florida 33021
Joseph A. Scarano Owner/Funeral Director
954-438-8222
Services available in all Communities
Joseph A Scarano
Stirling Memorial Chapel
6970 Stirling Road
Davie Hollywood Florida 33024
The real estate was sold.
This building is closed.
Our services continue at our Pembroke Pines and Hollywood Blvd. locations
954-438-822223
Funeraria Scarano Rosario Rivera
Funeraria Scarano
El Mar Caribe
International Funeral and Cremation Services
Scarano Robert Greaver Funeral Home
Hospice Cremation By Scarano
Scarano Asian Funeral Home
Traditional Funeral with casket,
Visitation followed by burial, entombment or ship-out
Traditional Funeral with visitation , rental casket and cremation
Celebration of Life Memorial Service and cremation (without decedent present)
Graveside Service with casket ( no viewing) ceremony at cemetery
Direct Cremation (non-funeral) ( non-ceremony)
Direct Burial with casket ( no viewing ) (no ceremony)
Price is Key . For information call 954-438-8222
PRE-NEED 0R AT-NEED SAME PRICE !