954-438-8222/305-945-7737/800-423-5901
|
|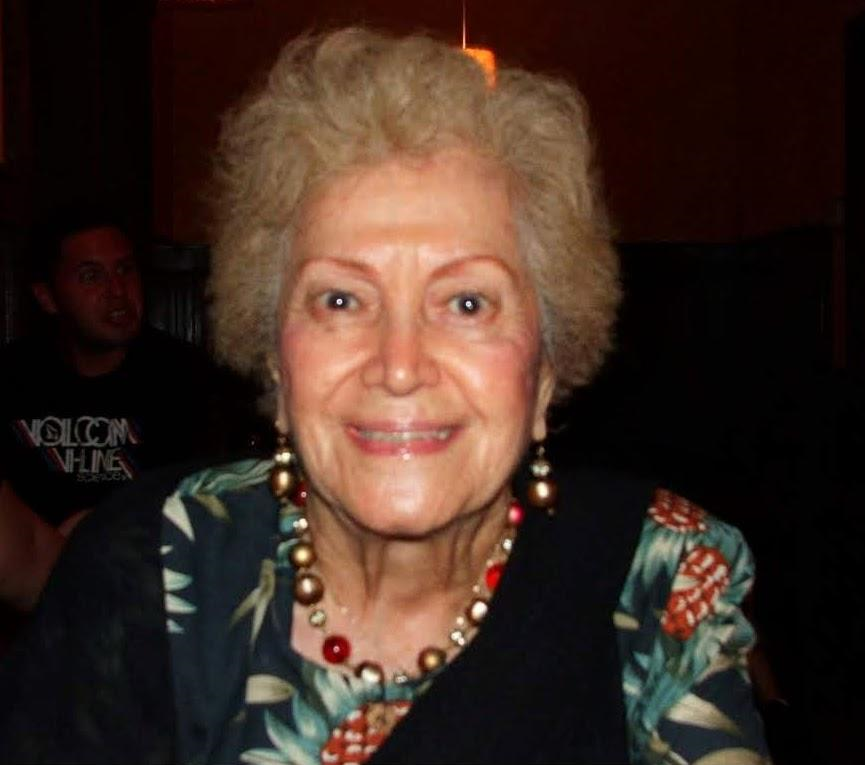 Obituary of Lydia Hoffman
Please share a memory of Lydia to include in a keepsake book for family and friends.
Lydia Rivera Hoffman June 30,1924 - October 14, 2023 A native of Santa Olaya, a hilltop village suburb of the city of Bayamón, Puerto Rico, the tenth of eleven children, the youngest of nine sisters, appropriately if not knowingly she was given the name descended from the Greek for "beautiful one" or "noble one," Lydia. Her seamstress mother, Eulalia, struggled to raise her many children, depended on her family and neighbors and had to remarry more than once to survive. But her determination to raise proper and equally determined young ladies instilled an example for her daughters who in each in her own way took their lives far beyond their humble beginnings. From an early age Lydia was precocious, anxious to explore the world beyond the narrower country landscape in which she grew up, an incentive that she often described as living "in mud." At a village dance, while still in her late teens, a family acquaintance brought his best friend, a handsome man from Santurce, who would become, despite a subsequent divorce, the love of her life, with whom she would elope. She had only a grade school education, and against her mother's wishes chose to marry young guided by her fearlessness, her independence, and her natural intelligence, which no country island school in those days tested but would have proved extraordinary. From her mother she acquired the passion for sewing, designing and creating dresses, but she discovered for herself a head for business. By the age of twenty she had two employees working for her in a dress shop in Santurce. Unfortunately, her husband's adulterous ways prompted her to one day, unannounced, take their children to New York to live with a much older sister. Her husband pursued her in New York begging for forgiveness but a brief return to the island to renew their marriage proved unsuccessful, and she settled with her two children in New York, who her sister found her employment where she worked, sewing undergarments. From her modest salary, she began making payments for a small home of those being constructed in industrializing Puerto Rico. One can say that her older sister raised her and her two children until Lydia was ready to set out on her own to live in an apartment of the then still multi-immigrant South Bronx. Needing furniture, when she entered a store in Spanish Harlem, an older Jewish salesman named Marcy Hoffman, a lover of all things Spanish, fell in love with this beautiful much younger Lydia as wells as with her children that he had always wanted. The following day the telephone company knocked on Lydia's door to install a phone that she had not ordered. Marcy Hoffman had. He started inviting her and her children to outings and, realistic about her feelings toward him as older man, offered a life for a children that she could never give them, especially as the South Bronx that was changing rapidly and threatening their future. Lydia had already sent her daughter to study in Puerto Rico and was being helped by her sisters to send her boy to the local Catholic school. After a long and slowly negotiated courtship, Marcy Hoffman proved to be the master salesman. He asked if she wanted a diamond ring or to retrieve her daughter to study in a private school on the mainland. Lydia chose the latter. Her new husband's prospect of a business deal in Puerto Rico returned the new family to the island although this time not the Puerto Rico in which Lydia was born but where she discovered the inside of hotels and cruises ships, dining at the captain's table. But her husband's deal eventually fell through and the family returned to the Bronx, this time to the North Bronx, with green lots as yet not fully developed. Lydia and Marcy remained closely knit with her three sisters who had moved to the mainland, her husband beloved by her sisters and he embracing them more closely than his own sisters with whom he had lost touch. With Marcy, Lydia took Mediterranean cruises, traveled to Spain and Greece, took road trips through many states and coastlines. Every time she traveled with new dresses and coats that she had made herself. Their New York social life was also energetic and full of friends. But most important for Lydia was how Marcy became the true dad for her two children, who completed their studies, acquired professions. Her son became a college professor. Her daughter became an executive secretary. When both Lydia and Marcy retired, they returned to Puerto Rico where they spent years enjoying times with extended island family and two of her New York sisters who had also retired there. Their idyll would end when Marcy was diagnosed with a long dormant but growing brain tumor. His involuntary behavior issues as a result caused a rift and she no longer felt the desire to be married to him. On the other hand, she would not abandon him who gave her children so much. For a time they lived in Florida so he could receive medical attention, but when every treatment failed, Marcy asked to be taken back to the island to her sisters, who helped Lydia take care of him until the end. Throughout those years, Lydia also devoted herself to helping out her daughter's life and the complications of an unhappy marriage. Lydia became a second mother to her grandchildren, moving to Florida when her daughter moved there, where she would reside for the remainder of her life. Using her natural business acumen, she had made the most of her widow's pension and modest resources from her island property purchased at another time to provide financial security for herself. Her children and grandchildren were most influenced by the example of her life–from a person who at first glance was not sophisticated nor formally trained and yet brilliant, determined to lift herself and her family however she could. To support one grandson's late decision to attend college and later medical school, she suggested that he stop paying rent for an apartment, move in with her and just pay her electricity. Meeting his every other need, that arrangement resulted in her proudly seeing him graduate to become a doctor. Most noble and beautiful about Lydia was her positive assessment of her life, her having a philosophical perspective spun not from a formal education but from the whole cloth of her unique life. She confronted the setbacks and disappointments of every life that would have crushed others, such as her daughter's accidental decline in early dementia, but being a product of her inner strength, she never lost sight of how comparatively full and rich that life had been, mindful of her good health and longevity as God's gift. And yet she also knew that much about her life was designed and created by her, so her long look back into her time also made her feel as proud and fulfilled as when she had cut and sewn a beautiful dress. In her final months, even as her memory for details had been fading, she still basked in the satisfaction of the summary she still preserved. She would reassure that she fully understood that a life was never intended to be forever and that she would die eternally grateful for how she had gotten to live hers. Lydia Rivera Hoffman 30 de junio de 1924 14 de octubre de 2023 Oriunda de Santa Olaya, un barrio suburbano de la ciudad de Bayamón, Puerto Rico y la décima de once hermanos, la menor de nueve hermanas, recibió apropiadamente, si no a sabiendas, el nombre que en griego significa "hermosa" o "noble", Lydia. Su madre costurera, Eulalia, luchó por criar a sus numerosos hijos, dependiendo de su familia y vecinos y tuvo que volver a casarse más de una vez para sobrevivir. Pero su determinación de criar a sus hijas decentes y correctas e igualmente decididas, les inculcó tal ejemplo que cada una, a su manera, llevó su vida mucho más allá de sus humildes comienzos. Desde temprana edad Lydia fue precoz, ansiosa por explorar el mundo más allá del estrecho paisaje campestre en el que creció, un incentivo que ella describía a menudo como vivir "en el fango". En un baile de pueblo, cuando aún era una adolescente, un conocido de la familia trajo a su mejor amigo, un apuesto hombre de Santurce, que se convertiría, a pesar de un posterior divorcio, en el amor de su vida, con el que se casó aún contra la voluntad materna. Sólo tenía estudios primarios y, en contra de los deseos de su madre, optó por casarse joven guiada por su intrepidez, su independencia y su inteligencia natural, que ninguna escuela rural isleña de la época ponía a prueba, pero que habría resultado extraordinaria. De su madre adquirió la pasión por la costura, el diseño y la creación de vestidos, pero descubrió por sí misma que tenía cabeza para los negocios. A los veinte años ya tenía dos empleadas trabajando para ella en un taller de ropa de Santurce. Desgraciadamente, los adulterios de su marido la llevaron un día, sin avisar, a llevarse a sus pequeños hijos a Nueva York a vivir con una hermana mucho mayor que ella. Su marido la persiguió en Nueva York suplicándole perdón, pero un breve regreso a la isla para renovar su matrimonio resultó infructuoso, y ella se instaló definitivamente con sus dos hijos en Nueva York, donde su hermana le encontró empleo cosiendo ropa interior. Con su modesto salario, comenzó a hacer frente a los pagos de una pequeña vivienda de las que se construían en el Puerto Rico industrializado. Se puede decir que su hermana mayor la crió a ella y a sus dos hijos hasta que Lydia estuvo preparada para independizarse y vivir en un apartamento del entonces todavía barrio de inmigrantes South Bronx. Necesitada de muebles para su nuevo apartamento, cuando entró en una tienda del Spanish Harlem, un vendedor judío mayor llamado Marcy Hoffman, amante de todo lo hispano, se enamoró de aquella Lydia hermosa y mucho más joven, así como de sus hijos, los que había deseado tener. Al día siguiente, la compañía telefónica llamó a la puerta de Lydia para instalar un teléfono que ella no había pedido. Marcy Hoffman sí lo había ordenado. Empezó a invitarla a ella y a sus hijos a salidas y, realista respecto a sus sentimientos hacia él como hombre mayor, le ofreció una vida para sus hijos que ella nunca podría darles, sobre todo teniendo en cuenta que el sur del Bronx estaba cambiando rápidamente y amenazaba su futuro. Lydia ya había enviado a su hija a estudiar a Puerto Rico y contaba con la ayuda de sus hermanas para enviar a su hijo a la escuela católica local. Tras un noviazgo largo y lentamente negociado, Marcy Hoffman demostró ser un verdadero " maestro vendedor". Le preguntó si quería un anillo de diamantes o traer de vuelta de Puerto Rico a su hija para que estudiara en un colegio privado cerca de ellos. Lydia eligió lo segundo. La perspectiva de un negocio en Puerto Rico de su nuevo marido devolvió a la nueva familia a la isla, aunque esta vez no al Puerto Rico en el que Lydia había nacido, sino donde descubrió el interior de hoteles y cruceros, cenando en la mesa del capitán. Pero el negocio de su marido acabó fracasando y la familia regresó al Bronx, esta vez al North Bronx, con parcelas verdes aún no urbanizadas del todo. Lydia y Marcy siguieron muy unidos a las tres hermanas de ella, que se habían trasladado al continente; su marido era muy querido por sus hermanas y él las abrazaba y quería más que a sus propias hermanas, con las que había perdido el contacto. Con Marcy, Lydia hacía cruceros por el Mediterráneo, viajó a España y Grecia, paseaban en auto por diferentes estados norteamericanos. Cada vez viajaba con vestidos y abrigos nuevos que ella misma había confeccionado. Su vida social neoyorquina también era enérgica y llena de amigos. Pero lo más importante para Lydia fue cómo Marcy se convirtió en el verdadero padre de sus dos hijos, que completaron sus estudios y adquirieron profesiones. Su hijo se hizo profesor universitario. Su hija se convirtió en secretaria ejecutiva. Cuando Lydia y Marcy se jubilaron, regresaron a Puerto Rico, donde pasaron años disfrutando con la familia isleña extendida y especialmente con dos de las hermanas neoyorquinas que también se habían jubilado en la isla. Su idilio llegaría a su fin cuando a Marcy le diagnosticaron un tumor cerebral latente desde hacía tiempo pero que iba en aumento. Sus involuntarios problemas de conducta como consecuencia de ello provocaron una ruptura y ella ya no sintió el deseo de seguir casada con él. Sin embargo, ella no abandonaría a quien tanto le dio a sus hijos. Durante un tiempo vivieron en la Florida para que él pudiera recibir atención médica, pero cuando todos los tratamientos fracasaron, Marcy pidió que lo llevaran de vuelta a la isla con sus hermanas, que ayudaron a Lydia a cuidar de él hasta el final. A lo largo de esos años, Lydia también se dedicó a ayudar en la vida de su hija y en las complicaciones de un matrimonio infeliz. Lydia se convirtió en una segunda madre para sus nietos, y cuando su hija se mudó a la Florida, Lydia la siguió también hasta allí, donde residiría el resto de su vida. Utilizando su natural habilidad para los negocios, había aprovechado al máximo su pensión de viuda y los modestos recursos de su propiedad isleña adquirida en otro momento para proporcionarse seguridad financiera. Sus hijos y nietos fueron los más influidos por el ejemplo de su vida: el de una persona que a primera vista no era sofisticada ni tenía formación académica y, sin embargo, era brillante y estaba decidida a levantarse a sí misma y a su familia como pudiera. Para apoyar la tardía decisión de un nieto de ir a la universidad y más tarde a la facultad de medicina, le sugirió que dejara de pagar el alquiler de un apartamento, se mudara con ella y se limitara a pagarle la electricidad. Ese acuerdo, que satisfacía todas las necesidades de su nieto, le permitió a Lydia presenciar con orgullo cómo él se convertía en médico. Lo más noble y hermoso de Lydia era su valoración positiva de la vida, su perspectiva filosófica, hilada no a partir de una educación formal, sino de la totalidad de su singular vida. Se enfrentó a reveses y decepciones de la vida que habrían aplastado a otros, como por ejemplo el declive accidental de su hija en una demencia precoz. Sin embargo, siendo Lydia producto de una extraordinaria fuerza interior, nunca perdió de vista lo comparativamente plena y rica que había sido su vida, consciente de que su buena salud y longevidad eran un regalo de Dios. Pero también sabía que gran parte de su vida había sido diseñada y creada por ella, por lo que su larga mirada retrospectiva también la hacía sentirse tan orgullosa y realizada como cuando había cortado y cosido un hermoso vestido. En sus últimos meses, a pesar de que su memoria para los detalles se había ido desvaneciendo, todavía disfrutaba de la colección de recuerdos que aún conservaba. Aseguraba que comprendía perfectamente que la vida nunca está pensada para ser eterna y que moriría eternamente agradecida por haber conseguido vivir plenamente la suya. In Repose Tuesday, October 17, 2023 from 6:00 P.M. to 10:00 P.M. Please keep the Hoffman family in your thoughts and prayers. The Joseph A. Scarano Presidential Circle Memorial Chapel is Honored to assist the Hoffman family with the arrangements.
In Repose
6:00 pm - 10:00 pm
Tuesday, October 17, 2023
Joseph A. Scarano Presidential Circle Memorial Chapel
4351 Hollywood Boulevard
Hollywood, Florida, United States
(800) 423-5901
Online Memory & Photo Sharing Event
Ongoing
Online Event
About this Event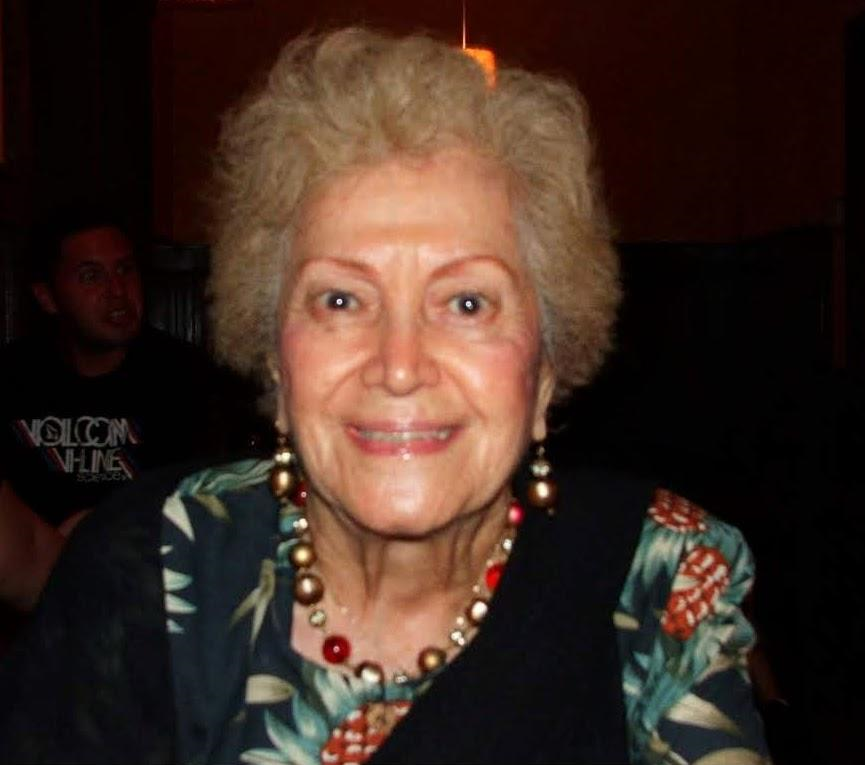 In Loving Memory
Lydia Hoffman
1924 - 2023
Look inside to read what others have shared
Family and friends are coming together online to create a special keepsake. Every memory left on the online obituary will be automatically included in this book.
Share Your Memory of
Lydia
954-438-8222/305-945-7737/800-423-5901
Joseph A Scarano
Pines Memorial Chapel
9000 Pines Boulevard
Pembroke Pines, Florida 33024
Joseph A. Scarano Owner/Funeral Director
​(MAIN OFFICE)
954-438-8222
Services available in all Communities
Joseph A Scarano
Presidential Circle Memorial Chapel
4351 Hollywood Boulevard
Hollywood, Florida 33021
Joseph A. Scarano Owner/Funeral Director
954-438-8222
Services available in all Communities
Joseph A Scarano
Stirling Memorial Chapel
6970 Stirling Road
Davie Hollywood Florida 33024
The real estate was sold.
This building is closed.
Our services continue at our Pembroke Pines and Hollywood Blvd. locations
954-438-822223
Funeraria Scarano Rosario Rivera
Funeraria Scarano
El Mar Caribe
International Funeral and Cremation Services
Scarano Robert Greaver Funeral Home
Hospice Cremation By Scarano
Scarano Asian Funeral Home