954-438-8222/305-945-7737/800-423-5901
|
|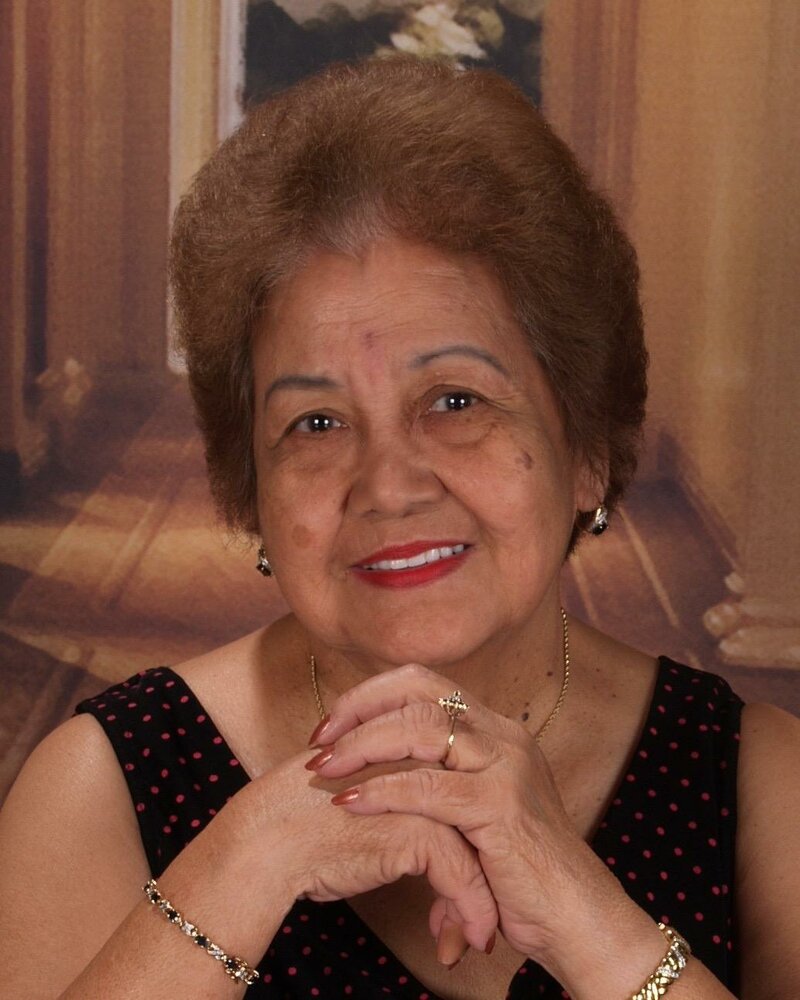 Obituary of Maura Aca Abueg
Maura Aca Abueg, age 91, of Pembroke Pines, Florida passed away on Tuesday, July 26th, 2022. Funeral mass will be held at St. Maximilian Kobe Catholic Church, 701 N. Hiatus Road, Pembroke Pines, Florida 33026 at 11am. Visitation/viewing will be held at Joseph A. Scarano Funeral Home, 9000 Pines Boulevard, Pembroke Pines on Friday, July 29th, 2022 from 4p-9p. Joseph A. Scarano Funeral Home will be handling the funeral arrangements. Maura, known to many as Auring or "Nanay" was born in Paete, Laguna, Philippines to Angel Aca, Sr. and Dolores Calabig Aca on November 30, 1930. She was a graduate of Baybay Community College in Paete, Laguna and went on to earn a degree at Far Eastern University. Afterwards in the evenings she worked as an English teacher at Bohol High School and in the daytime she worked at the Bureau of Lands and Tourism. The latter was the job that gave her the opportunity to come to the United States where she met the "love of her life", Romeo Topacio Abueg. Together they raised a family until his death did they part. While in California she worked as a nurse aide and later a bank teller. After moving to Miami she continued her career as a bank teller achieving the position of assistant vice-president until she retired. She served as treasurer of the Filipino-American Association of Florida for 31 years. This is where she met many of her closest friends. She was very active in heading the Filipino food booth for St. James Catholic Church in North Miami during their annual carnival in the 1980s and early 1990s. She also aided in teaching Sunday school at the same parish. Maura's biggest pleasure was her weekly family dinner that included sharing quality time with her children and grandchildren. This was family time. Anyone who knows Nanay knows that her priorities were her family and her Catholic faith. However, her next favorite activity was her social weekend marathon with her friends playing mah-jong. She later added her weekly "donation to the church" (as said in her own words) which to everyone else meant playing bingo. She and her friends would also "tour and donate" to the different local casinos of south Florida. Was Nanay a gambler? No she was just very charitable! Maura Aca Abueg is survived by: Daughters Rebecca and her husband Abundio S. Baet, and Remedios A. Abueg Grandchildren Alyssa Rachele and her husband Gianni Barrera, Jaylan Romeo Abueg, Michael W. Abueg, Jr. and his wife Veronica, Melissa and her husband Nathan Tejano, Alexa Medina, Gwendalyn Aca, Justin Medina, Gianmarco Aca, Anthony Medina, Yesenia Medina, and Joshua Baet Great-grandchildren Noah Abueg, Dylan Abueg, Angelo Abueg, Paxton Tejano and Maddex Tejano She was preceded in death by: Husband of 23 years, Romeo Topacio Abueg Son Manuel Aca Abueg Step-sons Romeo T. Abueg, Jr and Michael W. Abueg Sr Parents Angel Aca Sr. and Dolores Calabig Aca Siblings Justino C. Aca, Rogelio C. Aca, Angel C. Aca Jr and Cesar C. Aca
In Repose
4:00 pm - 9:00 pm
Friday, July 29, 2022
Joseph A. Scarano Pines Memorial Chapel
9000 Pines Boulevard
Pembroke Pines, Florida, United States
(954) 438-8222
Funeral Mass
11:00 am - 12:00 pm
Saturday, July 30, 2022
St. Maximilian Kolbe Catholic Church
701 North Hiatus Road
Pembroke Pines, Florida, United States
954-432-0206
*If you plan to attend the Funeral Mass, please go directly to the Church on time*
Share Your Memory of
Maura
954-438-8222/305-945-7737/800-423-5901
Joseph A Scarano
Pines Memorial Chapel
9000 Pines Boulevard
Pembroke Pines, Florida 33024
Joseph A. Scarano Owner/Funeral Director
​(MAIN OFFICE)
954-438-8222
Services available in all Communities
Joseph A Scarano
Presidential Circle Memorial Chapel
4351 Hollywood Boulevard
Hollywood, Florida 33021
Joseph A. Scarano Owner/Funeral Director
954-438-8222
Services available in all Communities
Joseph A Scarano
Stirling Memorial Chapel
6970 Stirling Road
Davie Hollywood Florida 33024
The real estate was sold.
This building is closed.
Our services continue at our Pembroke Pines and Hollywood Blvd. locations
954-438-822223
Funeraria Scarano Rosario Rivera
Funeraria Scarano
El Mar Caribe
International Funeral and Cremation Services
Scarano Robert Greaver Funeral Home
Hospice Cremation By Scarano
Scarano Asian Funeral Home
Traditional Funeral with casket,
Visitation followed by burial, entombment or ship-out
Traditional Funeral with visitation , rental casket and cremation
Celebration of Life Memorial Service and cremation (without decedent present)
Graveside Service with casket ( no viewing) ceremony at cemetery
Direct Cremation (non-funeral) ( non-ceremony)
Direct Burial with casket ( no viewing ) (no ceremony)
Price is Key . For information call 954-438-8222
PRE-NEED 0R AT-NEED SAME PRICE !